With our creation, the world will change!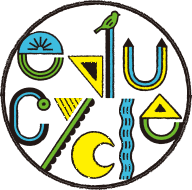 eduCycle (edu-Cycle) is the project to enjoy handicrafts by using waste material thrown away and create new value ("UPCYCLE")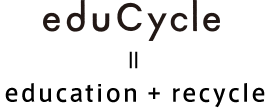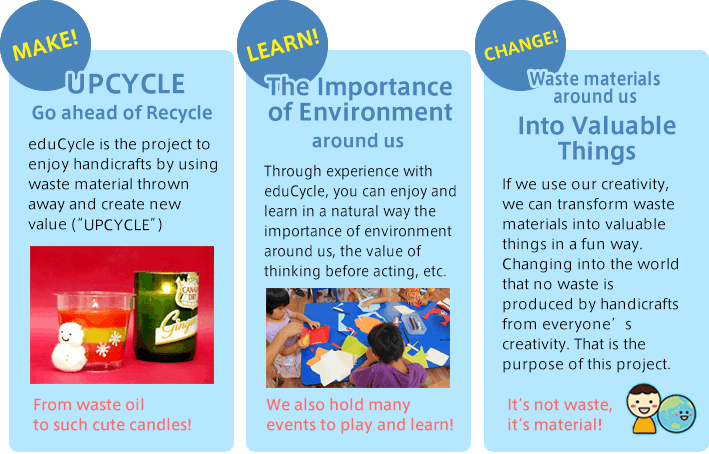 Example Program 1「Paper Scrap Crafts!」
2014/8:『Paper Scrap Crafts』 was held at an International school
This is a workshop to make letter set out of scrap paper which is thrown away from a book binding company.
Interview and Preparation
For fun and easy understanding, we conduct an interview report, design environmental characters and also design event flyers.

Workshop day
Everybody was so excited to see the colorful scrap paper!
The paper artist evaluated the children's crafts and gave out prizes!
The children and their parents were very satisfied with the workshop!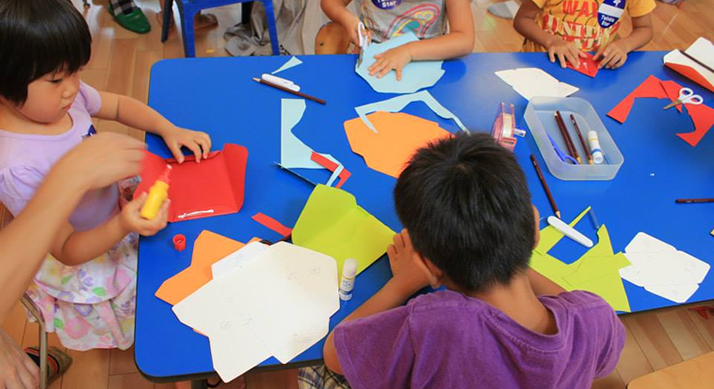 Contact